Recruitment
The ISOP's project aims to educate the next generation of engineers with expertise in advanced power generation systems for the energy transition, in particular those based on supercritical Carbon Dioxide power cycles. The doctoral programmes it offers are funded under Horizon Europe's Marie Skłodowska-Curie Actions (MSCA) programme.
ISOP's doctoral candidates (DCs) will benefit from the following:
A prestigious MSCA fellowship and a relevant network of fellow MSCA DCs;
An extensive network-wide training programme offering courses in the areas of science and technology, business, as well as generic, transferable skills;
The opportunity to work in a multidisciplinary team within a Europe-wide consortium of research institutions and SME/industrial partners, comprising experts in microbiology, pharmacology, and chemistry;
Intersectoral and/or international experience: Through one-year placements and six-month secondment at the industry, the candidate will gain valuable work experience in non-academic and international environments;
A competitive salary including mobility and family allowances.
With the wide range of skills and experience our DCs gain in the ISOP's doctoral training programme, they will considerably broaden their career perspectives and increase their employability, whether they decide to pursue a career in academia or industry.
Mobility rules (eligibility of applicants):
Researchers funded by Doctoral Networks should comply with the mobility rules: in general, they must not have resided or carried out their main activity (work, studies, etc.) in the country of the recruiting organisation for more than 12 months in the 36 months immediately before their recruitment date1.
In addition, they:
must not have a doctoral degree at the date of their recruitment.
o can be of any nationality.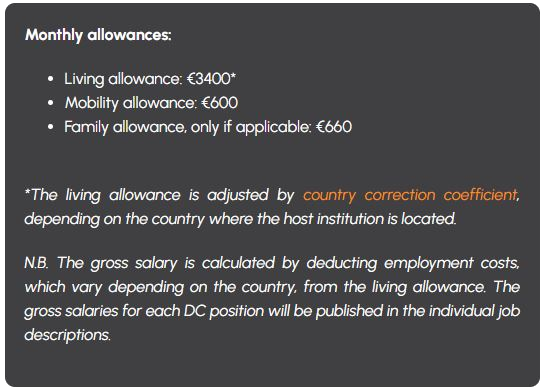 Get the complete information about the project objective, organisation of Work Packages and details of each specific job offer available in one single document: Link